Kauri dieback disease: Tuia Mātauranga Curiosity card
A DigitalNZ Story by National Library Services to Schools
Kauri, some of the mightiest trees in the forest, are under threat from kauri dieback disease.
WAIATA  RĀKAU RANGATIRA
"E tangi ana ngā reanga o uta, e mahara ana ngā reanga a tai, mā te aha rā e whakamahana taku ora kia tina."
"When the land, river and sea creatures are in distress then I have nothing to be proud of." (Ngāti Wai)
WHAKATAUKĪ
"Mate kāinga tahi, ora kāinga rua."
"When one house dies, a second lives."
BACKGROUND
Kauri
Giant kauri trees were considered by Māori to be the kings of New Zealand's forest. The straight-grained wood was prized by Europeans as spars for sailing ships and became popular in construction. With logging, tracts of native forest soon dwindled. Today the patches that remain are being carefully protected, and the forest is being restored.
'Kauri forest', URL: https://www.teara.govt.nz/en/kauri-forest, (Ministry for Culture and Heritage), (published 24-September-2007)
Kauri dieback disease
A major threat to the kauri is kauri dieback, a disease caused by a fungus-like water mould Phytophthora taxon Agathis. The spores of the water mould first attack the kauri roots and then damage the tissues that carry nutrients. The leaves begin to yellow and fall, the canopy thins, branches die, lesions bleed resin at the base of the tree and eventually the tree dies. There is as yet no known cure. The disease has been found in many areas including the Waitākere Ranges, Trounson Kauri Park and Waipoua Forest. In 2012 it was still not detected in the Hūnua Ranges and the Coromandel. Since the spores are carried in soil, the best prevention is to ensure that shoes and any equipment in contact with the soil are clean before visiting a kauri forest. A charter was set up among a number of public agencies to establish a kauri dieback programme and manage the spread of the disease. 
'Kauri forest', URL: https://www.teara.govt.nz/en/kauri-forest, (Ministry for Culture and Heritage), (published 24-September-2007)
Forest Lore
In Māori tradition, people and forests are vitally connected – both were created by the god Tāne. A magical realm guarded by lizards, birds and other creatures, the forest also provided Māori with the necessities of life. They depended on its trees and shrubs for food, medicines, building materials and clothing.
The life force or mauri of a forest could be held within stones and guarded by lizards. Tohunga (priests) recited prayers to protect or increase the mauri. When Māori chopped down trees or took food from the forest, they showed their respect by performing special rites.
'Te ngahere – forest lore - Māori relationship with the forest', URL: http://www.teara.govt.nz/en/te-ngahere-forest-lore, (Ministry for Culture and Heritage), (published 24-September-2007)
Te Ngahere
E ai ki te Māori he hononga ita kei waenganui i te tangata me te ngahere – inarā nā te atua nā Tāne te tangata me te ngahere i auaha. He wāhi mīharo te ngahere, ko te mokomoko, te manu, aha atu, ngā kaitiaki. Ko te ngahere te whakaruruhau, te pātaka kai a te Māori. Ka noho te ngahere me ngā rākau, ngā tipu hei kai, hei rongoā, hei rauemi hanga whare, raranga kākahu hoki.
Ka puritia te mauri o te ngahere ki roto i te kōhatu, te mokomoko rānei. Ka karakia ngā tohunga hei tiaki, hei whakapūmau i te mauri. I mua i te poro rākau, te mahi kai rānei kua tuku karakia.
'Te ngahere', URL: http://www.teara.govt.nz/mi/te-ngahere, (Ministry for Culture and Heritage), (published 24-September-2007)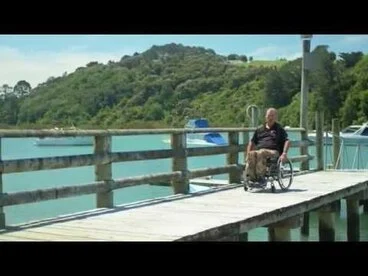 QUICK FACTS
Kauri dieback is caused by a fungus-like organism called Phytophthora agathidicida.
Kauri dieback kills kauri of all sizes as they do not seem to have any natural resistance and there is no known cure.
Over 3 million hectares of northern New Zealand have been surveyed for kauri dieback.
Kauri dieback has been found in multiple sites, including Waipoua Forest (Northland), and the Waitākere and Hūnua Ranges (Auckland).
This story was curated and compiled by Te Puna Mātauranga o Aotearoa | National Library of New Zealand, Services to Schools staff, 2019.
OTHER RESOURCES
Death of the gods — the woeful response to kauri dieback disease.
Indigenous knowledge — ko te pae tukutuku o Manaaki Whenua.
Kauri — a brief overview and history of kauri from the Department of Conservation.
Kauri dieback — Department of Conservation's summary of the disease and what can be done to stop its spread.
Kauri dieback — information about what it is, how it spreads and how to help protect native forests.
Kauri dieback and mātauranga Māori —  research led by Victoria University of Wellington's Dr Monica Gerth in collaboration with iwi has discovered molecules from New Zealand native plants could hold the solution to kauri dieback.
Keep kauri standing — Ministry of Primary Industries, Department of Conservation, tangata whenua, and local councils (Northland, Auckland, Waikato and Bay of Plenty) have formed a joint agency response to kauri dieback.
Māori environmental knowledge — ko te pae tukutuku o Taihoro Nukurangi.
The people fighting kauri dieback — photographer Michelle Hyslop explores kauri dieback through the stories of people close to the trees and their fight to save – and protect – the giants of the forest.
Why are kauri so important? — find out about the importance of kauri for eco-sytems from the Keep Kauri Standing website.
What is kauri dieback? — information about the disease and its effect from the Keep Kauri Standing website.
 FERTILE QUESTIONS
Why is the forest important?
He aha ō tātou takohanga ki te taiao?
How can we use the environment and care for it at the same time?
Ki te rite te kauri ki te moa, ka ngaro, he aha ngā pānga ki tō tātou taiao?
What is your question?
ADDITIONAL QUESTIONS
Why should we all be concerned about cause and effect (in the environment)?
How do organisms, places, and ideas change over time?